Kerrits
SPRING / SUMMER 2019
Navy & Aquamarine .... Jade & Tan .... Bluestar & Platinum .... Boysenberry & Amethyst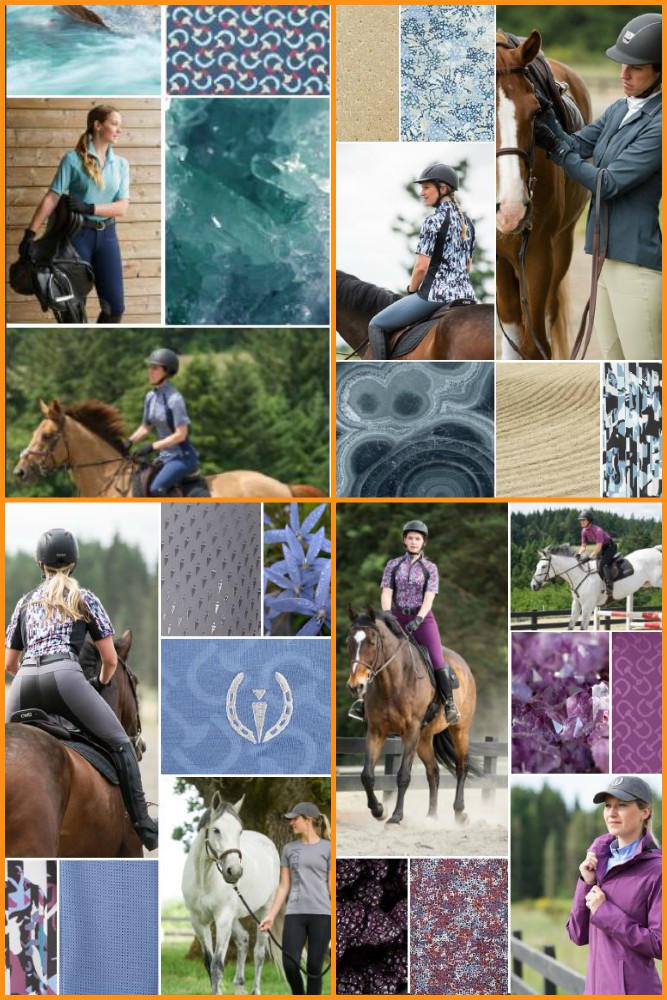 2017/18 Colour Collection
NEUTRAL AND MOSS ~ As simple or sophisticated as you like, the perfect canvas for a smart look, harmonized with a shade sampled from a stolen bite of alfalfa—or your favorite hue.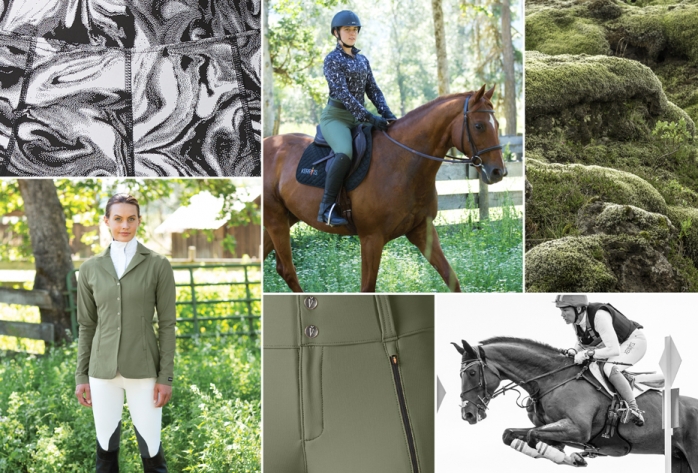 ORCHID AND ROBINEGG ~ Colours borrowed from early blossoms and the eggs of spring's first bird to freshen your wardrobe—and your outlook—with hopeful colours brimming with potential.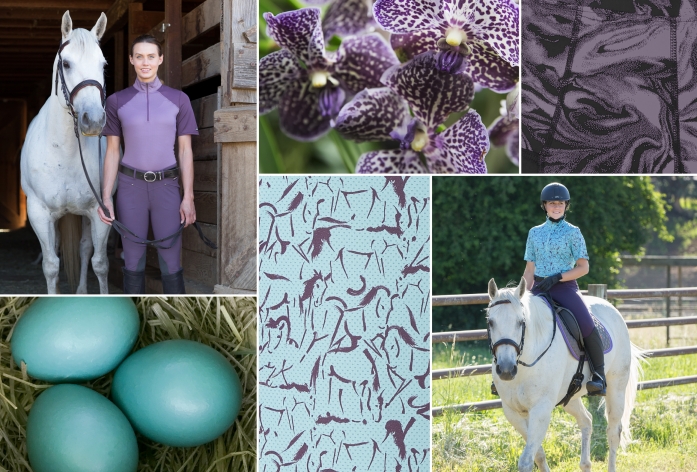 MELON AND DAPPLE ~ Luscious melon hues infuse your wardrobe with sweet energy, set off by shady colours stolen from under the pasture's trees where the dapple greys nibble away the afternoon.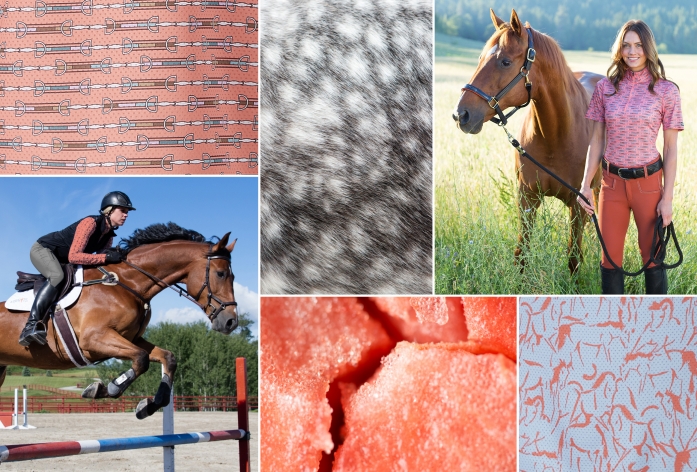 LUPINE ~ Calm, cool colours sampled from the summer sky and wildflower carpet of a tranquil hack. Splash them through your wardrobe to inspire your ride.