Hairy Pony Shimmer Spray - Create a show stopping Glow
Date Posted:30 June 2019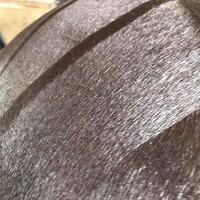 Hairy Pony's newest product glistens on the shelf as well as on the horse! Watch the spray in action & learn more about why all that glistens isn't glitter!
Clear bottles allow their secret formulation to shimmer and catch our customers eyes before they have even given it a spray! It sure does look pretty!
The shimmer spray is infused with light reflecting particles to create a show stopping glow on any occasion - NO GLITTER!
The result is a high-impact, elegant finish that doesn't look glittery.
Perfect to use all over body and tail or to create and finish QTR markers.
The ultra fine, long misting nozzle ensures a full even coverage in only one spray that will glisten in the sun all day long!
Absolutely zero dust attraction whilst being lightweight with no oils or silicones.
Australian Made!
---
Leave a comment